Mindful Movement at The Local – every Thursday morning meditation + MetCon workout kicked off at the beginning of 2017; This class combines mindfulness meditation & visualization with a metabolic workout (like MetCon, HIIT).
Pop-up class w/ MUSE - a mind-body UN//TY session at InterAxon's Studio in Toronto. For the meditation portion, MUSE headbands provided a unique & powerful meditative experience elevated through the brain-computer interface (BCI) technology of MUSE. Following up with an intensive physical workout. Proceeds from the event went towards the purchase of a MUSE headband for a group of at-risk youth at Oasis Skateboard Factory (OSF) to help them with their own mindfulness practice. OSF is an alternative arts high school in Toronto.
DAILY VICE w/ George Mumford – Check out Dhani's piece with the coach that taught NBA superstars Michael Jordan and Kobe Bryant the techniques of mindfulness. He tells us how to stay in the moment and achieve 'flow state'.
8-day UN//TY challenge – beta version; daily meditation and mindful movement where a group of 12 individuals met for 8 consecutive days via an online chat room. Here there were guided meditations accompanied with a daily assignment – sometimes a MetCon/HIIT workout and other times a social undertaking. Overall, the pilot was a huge success and proved that incorporating mindfulness can be done off the cushion and anywhere you need it to be.
MUSE @ VICE FOR UN//TY SESSION - Dhani lead a Mindful Movement session with staff at Vice Media – the group got to try meditating with the MUSE along with an impromptu MetCon workout in the Vice parking lot.
A 5km run around downtown Toronto followed by a meditation session with MUSE. Participants in the event got to experience a full myriad of healthy living; mind, body and community.
Physio for the Brain - Dhani teaches North York General physiotherapy staff how to meditate.
This group of professionals got a first hand look at incorporating meditation into their
professional lives.
OASIS SKATEBOARD FACTORY on DAILY VICE– In this feature, Dhani covered his 5 month Mindful Living & Arts project with an incredible group of students & teachers from a Toronto Alternative School Program called Oasis Skateboard Factory. He tells the story of 2 students from OSF; one of them just opened his own skateboard shop & the other is the first kid from his family to go to University. Check out the story & please share - this program needs more attention, funding & students:
https://www.facebook.com/vicecanada/videos/1578630258824198/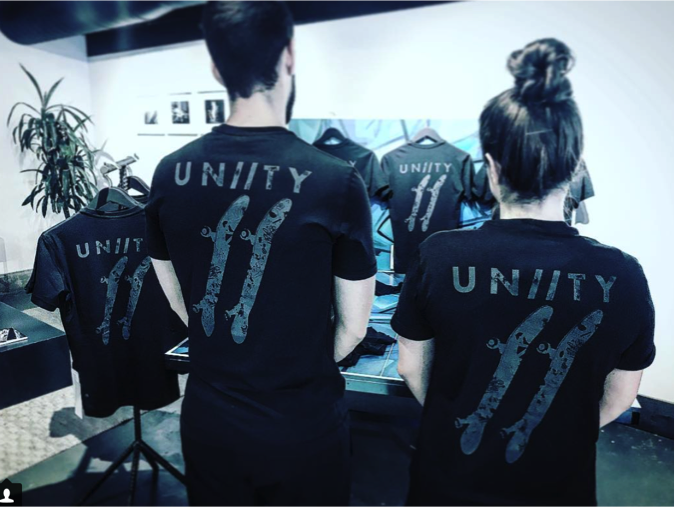 UN//TY x OSF T-SHIRT LAUNCH- AT THE lululemon LOCAL - The first UNIITY T-Shirt designed in
collaboration with Oasis Skateboard Factory & Kwest is launched on June 15th at the lululemon
Local at 96 Ossington. The event gathered community supporters for a one time opportunity to
purchase the one-of- kind shirts and 100% of the proceeds went to support OSF & their
incredible alternative arts program for at-risk youth.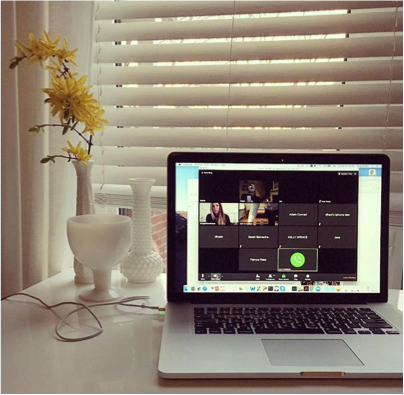 Online Meditation Group aka OMG commenced and has been held every Monday at 6:30am since. Anyone is welcome to join the private live stream, all you need is a computer or smartphone. OMG proves that mediation isn't restricted to traditional stereotypes of sitting on cushions, hippie beads and zen crystals.
York University – a workshop supported by Lululemon where Dhani & Tanya presented the UN//TY method of mindfulness meditation to a student audience of York U varsity athletes; introducing them to the mindful athlete concepts and how to find balance within their academic & athletic careers.
UN//TY Crew retreat to Woodfield – leaders of UN//TY travelled to Muskoka for a weekend retreat in true nature. Here, in addition to advancing their meditation practise and building team rapport, the team established some big plans for 2018!